Welcome
Welcome to Judi Curtin.Com
Hi and welcome to my website – it's always nice to have visitors.
If you'd like to find out what's going on in my writing life, please go to LATEST NEWS.
If you'd like to send me a message, see how, at CONTACT ME.
Or check out my facebook pages:
http://www.facebook.com/pages/Judi-Curtins-Friends-Forever/213748251980197?sk=wall
http://www.facebook.com/profile.php?id=100002503082211#!/profile.php?id=100002503082211&sk=wall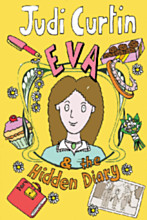 Yay! Eva and the Hidden Diary was shortlisted for an Irish Book Award 2013. Unfortunately I didn't win -(the amazing Derek Landy did). I did however, have an amazing night at the award ceremony. Big thanks to everyone who voted.
Thanks so much

With all best wishes
Judi