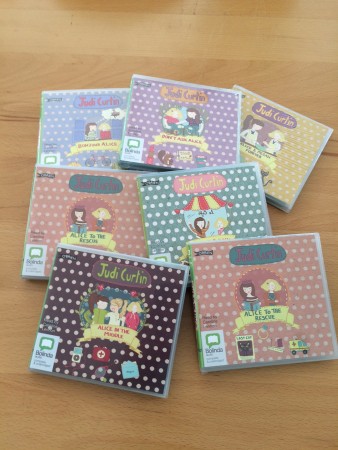 When I received the first copies of my new audio books, it took me right back to the days when my children were little and every holiday car-journey, no matter how short, took more preparation than your average ascent of Mount Everest. Despite my efforts to buy engaging toys and healthy-(ish) snacks, the cries of 'are we there yet?' generally started to ring out before we'd made it out of the car park.
And then we discovered audio books!
It started with the wonderful Artemis Fowl by Eoin Colfer. Adults and children were hooked by the first page, squabbles were forgotten and peace came into our lives. By chapter two, we parents could no longer relax by the pool, as the children were constantly nagging us to go for 'a really long drive.'
Of course it's easier now, with in-car dvd players and iPads etc, but why should the kids have all the fun? The entire family could engage with an audiobook, and later, at meal-times, there were many ..er…animated discussions over the merits of the books we listened to. It was like a family book club, and those long car journeys are remembered fondly by all of us.
Happy days!
(This post first appeared on www.girlsheartbooks.com)